2011, U, Directed by John Lasseter and Brad Lewis
Starring: Larry the Cable Guy, Owen Wilson, Michael Caine, Emily Mortimer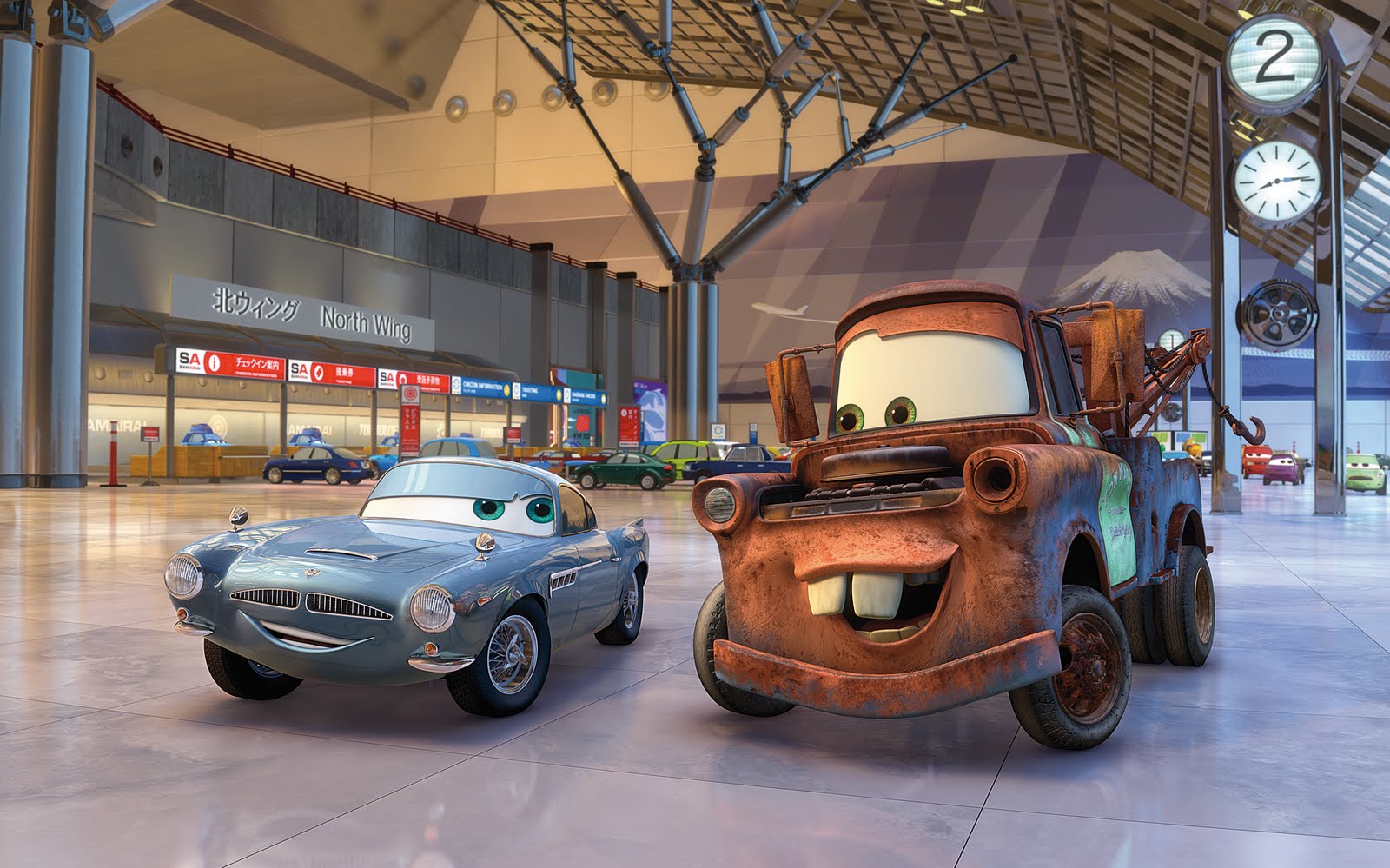 Although back in 2006 Cars didn't break any Pixar records, it sure has endured as something of a merchandising storm – so much so that the presence of the beloved characters (something that Pixar are unrivalled in creating) combined with head honcho John Lasseter's personal involvement led to the animation studio's second sequel. Instead of retreading a formula however, the engine is revved and the stakes are upped. Not only are we based in Radiator Springs, the rediscovered lost town from the first film, but on a full-speed trip around the world where three-time Piston Cup champion Lightning McQueen is battling to win the World Grand Prix. What seems like a straightforward contest soon uncovers itself through tag-along Mater who embroils himself in a covert spy operation, led by Finn McMissile (Caine). Whilst the first film didn't set critics eyes ablaze upon its first visit, it still remains a brave decision to make this so different – what Cars ironically lacked in fast set-pieces was more than compensated for in character. The gear stick is completely shifted here; and this is where Cars 2 is in danger of rolling backwards down the hill it has so far cruised up.

Where the first one was said to have stalled, this one races ahead and is in fear of leaving audiences trailing behind. Focus is now on Mater, the goofy but loveable tow-truck friend of McQueen and the credible voice work ensures Mater doesn't frustrate, but endears (note how Larry the Cable Guy takes lead credit here from Owen Wilson). The true joy of Cars 2 is not what appears on the surface but the surrounding detail. Pixar are well-known dab hands at planting things within the frame that take a few watches to manifest themselves. Combine this with the adventurous quality at play and you have a Pixar sequel that doesn't sustain the greatness of its predecessor (like Toy Story 3 effortlessly managed to do) but provides enough charm to convince as a rollicking fun ride. Reserve your parking space now (admit it, you smiled).
3/5
Readmore...