2012, 12, Directed by
Michael Hoffman




Starring

:

Colin Firth, Cameron Diaz, Alan Rickman, Tom Courtenay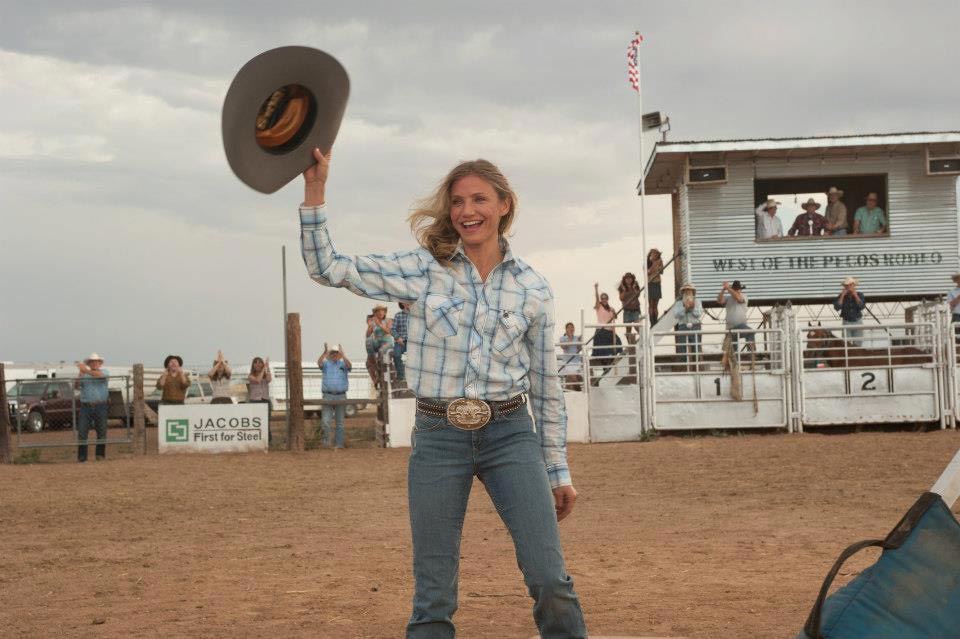 A screwball crime-caper scripted by the Coen Brothers is a reason to generate excitement in even the most casual of film fans. Throw into the blender a mix-bag of talent, including British thesps Colin Firth and Alan Rickman, as well as a certifiable actress in Cameron Diaz, and what you have is a recipe for success. Right? Regrettably, not in

Gambit

's case.
Heavily reliant on these three A-listers to deliver the frankly sketchy dialogue, director Michael Hoffman (

One Fine Day

,

The Last Station

) has the right intent. There will be those that find it easy to slate the film's wayward storytelling and plot, which follows Firth's art curator Harry Deane, who enlists the aid a Texas rodeo queen as done by Diaz in order to con his pugnacious boss, Lionel Shabhander (a more eccentric-than-ever Rickman) in a scheme involving an ancient piece of art, a lion, Japanese translators and Colin Firth trouser-less on a balcony at the Savoy for what seems to be the entire running time. Perhaps

Gambit

juggles too many poorly executed running gags; the stakes are too high for a film that comes close to some form of hilarity, but never quite succeeds. When a grin is raised as Firth's Deane stumbles around the Savoy in his boxer shorts, it feels like a guilty one.
Underneath its surface, there is a wry British charm in there somewhere, and although poorly constructed, these caricatures still let the hugely-famous actors escape with their popularity intact. So, not the success it could – well, should - have been;

Gambit

will hopefully not be guilty of staining the Coen Brothers' admirable repertoire, but of suspecting itself to be something a whole lot better than it actually is.

Readmore...