2011, 15, Directed by John Michael McDonagh
Starring: Brendan Gleeson, Don Cheadle, Liam Cunningham, Mark Strong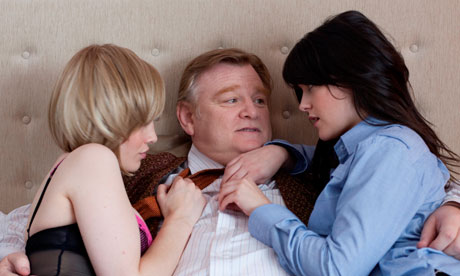 It may come as a surprise to hear that Brendan Gleeson, eclectic character actor of countless well-known films, turns in a career best performance in The Guard, a tale that sees an international drug smuggling ring collide with a small town in Western Ireland, much to the dismay of eccentric and extremely unorthodox policeman, Sergeant Gerry Boyle. Here we have a member of the Irish Garda who is not afraid to taste confiscated drugs, to spend his days off visiting prostitutes, or to spout racism towards visiting FBI agent, Wendell Everett (an extremely welcome Don Cheadle as the fish-out-of-water American in Connemara.) John Michael McDonagh nails the downright immaculate screenplay, in which every scene is a genuine joy to behold. The unlikely pairing of Gleeson and Cheadle is enough to put you to bed content with casting talents, and even the drug smugglers themselves – led by a tongue-in-cheek effort from Mark Strong – cannot resist joining in to assist with the belly laughs. It would be scandalous not to mention the fact that McDonagh, who enjoys sole directing and writing credit, is brother of In Bruges writer/director Martin McDonagh – meaning it is no mistake the two flicks would be the perfect double bill (even if Ralph Fiennes steals the trophy from Strong when villains are involved)… But what does this matter when Gerry Boyle's escapades are to be witnessed? Okay, the ending – like his brother's film before him - may be a tad contrived, but this is a minor squabble. Heaped with quotes only Gleeson can serve justice to, filled with vibrancy that Connemara has doubtfully ever seen, and loaded with moments that will have you spitting your Guiness out down the pub, this is one to be closely guarded.
4.5

/

5
Readmore...