OSCAR NOMINATIONS 2013: MY PREDICTIONS
It's almost time for the defining film event in the calender; no, not the release of a new Chris Nolan film- the Academy Awards! But before that, we are to have all those potential nominees confirmed to us tomorrow by host Seth MacFarlane, alongside actress Emma Stone, providing us with much to mull over once the Golden Globes end on Sunday. February 24th is the date of the ceremony, and it's a certainty I'll be selecting my predictions on the night. But, for now, I'm going to throw my predictions down on who is going to be nominated tomorrow (13:30 GMT.)
Best Picture
There are a handful of films, all of which have been nominated for Best Picture at the Golden Globes, and now BAFTAs, that are dead certs to pick up nominations tomorrow. But for all the Argo's, Les Misérables', Life of Pi's, Lincoln's – and not forgetting the Zero Dark Thirty's - there is much room for some more out-there bets, considering the Academy Awards now cater for up to 10 flicks. We can dismiss Django Unchained as one of these – it's there, as far as I'm concerned. I'm also almost certain that Silver Linings Playbook will pick up a nom, seeing as the campaign trail in the States appears to have been pushed harder than most; and as fantastic as the film is, when all is said and done, it'll probably be this year's token 'film-that-probably-shouldn't-be-there' (see 127 Hours, The Help.) The remaining selections are pretty tough to pinpoint. Considering I reckon that Quvenzhhane Wallis is to pick up a Best Actress nomination, Beasts of the Southern Wild could become even more of an independent smash by appearing in the line-up (this will be pretty groundbreaking, if so.) My bold prediction? After all the early speculation, The Master – everybody's favourite snub - will actually make an appearance, in a 'we're-the-Oscars-we-can-do-what-we-want' kind of way (they did this with True Grit a few years back.) This makes nine – the remaining slot could go to anything from Moonrise Kingdom, Rust and Bone or Amour; hell, for all the awards buzz that Skyfall has received, it could actually be there. But I have to make a choice – see below:
Jacob's Prediction:
Argo

Beasts of the Southern Wild
Django Unchained
Les Miserables
Life of Pi
Lincoln
The Master
Moonrise Kingdom
Silver Linings Playbook
Zero Dark Thirty
Best Actress:
This year, this category seems to be a pretty clear-cut one. We all know Jennifer Lawrence and Jessica Chastain will battle it out for Silver Linings Playbook and Zero Dark Thirty, respectively; but tough competition could manifest itself this time tomorrow. Previous winner Marion Cotillard could join that battle as a force to be reckoned with for her role in Rust and Bone. And, as predicted above, Beasts of the Southern Wild's Quvenzhane Wallis could make history and become the youngest person to ever be nominated for the category (the previous record is held by Whale Rider's Keisha Castle-Hughes, at 13 years old; Wallis is 9.) My bold prediction? Naomi Watts will receive a nomination for her work in The Impossible, and could well steal it from under everybody's noses.
Jacob's Prediction:
Jessica Chastain - Zero Dark Thirty
Marion Cotillard - Rust and Bone
Jennifer Lawrence - Silver Linings Playbook
Quvenzhane Wallis - Beasts of the Southern Wild
Naomi Watts - The Impossible
Best Actor:
At first glance, this also appears clear-cut, but do not be misled. Sure, Daniel Day-Lewis has no doubt got it sewn for Lincoln, but who will his competition be? There have been many performances to shout about that would be worthy here; Bradley Cooper proved his abilities in Silver Linings Playbook; love or hate the film, Joaquin Phoenix's role in The Master was blinding; apparently, Richard Gere returns spectacularly in Arbitrage;

all eyes are also on Denzel Washington following his performance as alcoholic pilot Whip Whittaker in Flight; Suraj Sharma holds his own amazingly in Life of Pi; seriously good actor John Hawkes blindsided everyone as a polio sufferer in The Sessions – the list goes on. With any luck, Mads Mikkelsen will make an appearance for, in my eyes, the year's best performance in The Hunt (he won't) or old-timer Jean Louis-Trintignant will be included for his swansong in Haneke's Amour (he won't.) Ben Affleck will get ignored in favour of a Best Director nod for Argo. My bold prediction? Screw it. Like Demian Bichir's unforseen nomination last year, Mikkelsen will get nominated for The Hunt!
Jacob's Prediction:
Daniel Day-Lewis - Lincoln
John Hawkes - The Sessions
Mads Mikkelsen - The Hunt
Joaquin Pheonix - The Master
Denzel Washington - Flight
All you really need to do here is to look to the Best Picture frontrunners and handpick the respective directors; however, I reckon a few shocks will shake this category up drastically. Ben Affleck will be nominated. Steven Spielberg will be nominated. Ang Lee and Kathryn Bigelow will be nominated. My bold prediction? Quentin Tarantino will be left out in favour of Paul Thomas Anderson – he never won for There Will Be Blood, and they owe him. Similarly, Tom Hooper (Les Mis) will be omitted – he beat Fincher in 2011 with The King's Speech and they owe him nothing. However, both Tarantino and Anderson have been left out of the Director's Guild of America nominations for Best Director in favour of Hooper - which is usually a sure-fire sign of whose going to be noticed tomorrow. And he is a former Oscar winner directing a musical epic. We shall see; the most interesting category, this one.
Jacob's Prediction:
Ben Affleck - Argo
Kathryn Bigelow - Zero Dark Thirty
Ang Lee - Life of Pi
Steven Spielberg - Lincoln
Paul Thomas Anderson - The Master
Not so much Best Supporting Actress, more 'who's gonna lose out to Anne Hathaway?' The candidates? Helen Hunt was great in The Sessions, Sally Field's receiving a lot of attention for Lincoln, Amy Adams could be The Master's saviour. Don't count out Nicole Kidman for The Paperboy either; there is a lot of hype surrounding her for this one, and she's always good for a shock, but not undeserved nomination (see Rabbit Hole.) Also, British legend Judi Dench herself could be named here for M in Skyfall, not to mention fellow British legend Maggie Smith for The Best Exotic Marigold Hotel or Quartet. It's categories like these where the underdogs are more likely to be featured. No bold predictions to be made for this one.
Jacob's Prediction:
Amy Adams - The Master
Sally Field - Lincoln
Anne Hathaway - Les Miserables
Helen Hunt - The Sessions
Nicole Kidman - The Paperboy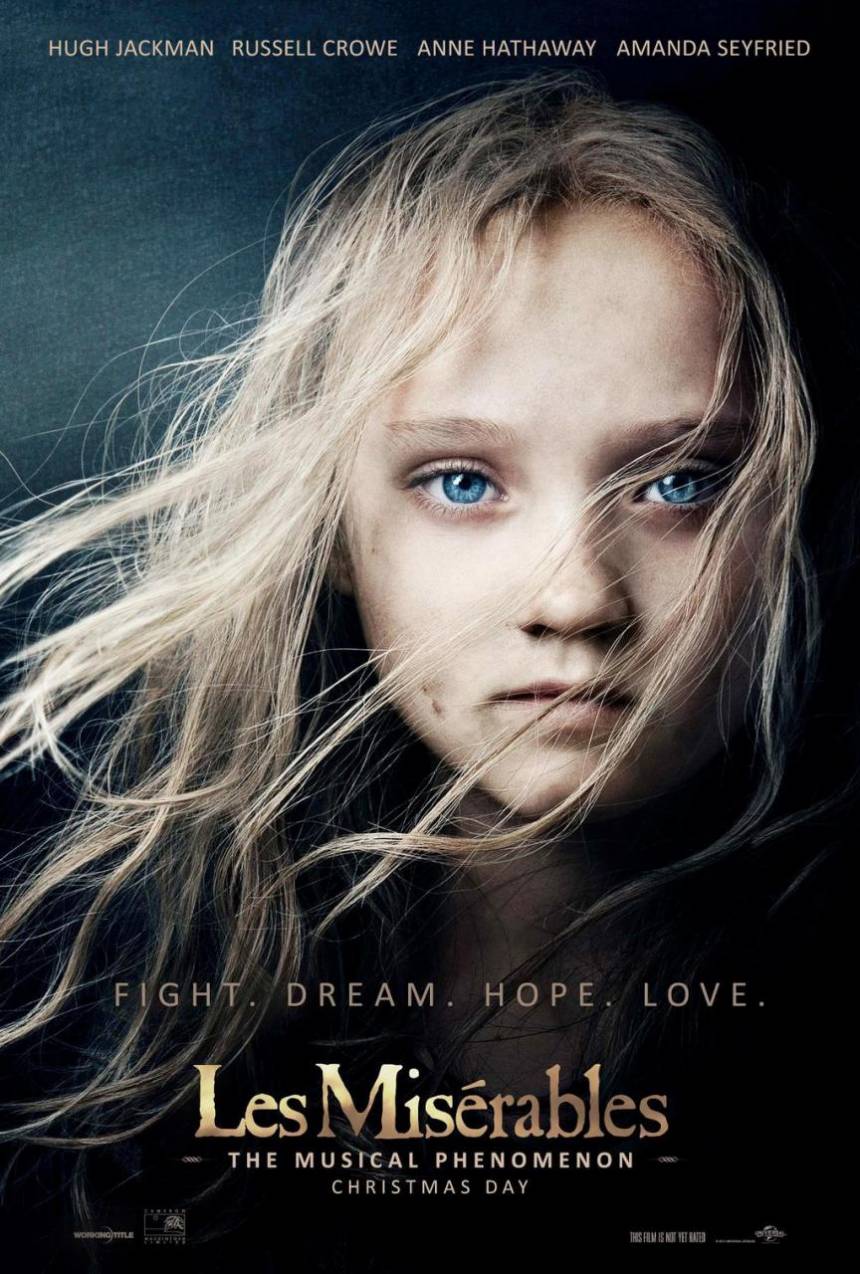 Best Supporting Actor:
Lincoln is going to lead the nominations, so it'll be no surprise to learn that Tommy Lee Jones will be recognised. I doubt it'll come as a too much of a surprise to see Django Unchained get in here – whether it's with Leonardo DiCaprio, Christoph Waltz or both remains to be seen. Dwight Henry, a newcomer plucked from his bakery, for Beasts of the Southern Wild would be a lovely addition, as would De Niro's return to form in Silver Linings Playbook. Brilliantly, Alan Arkin is receiving a lot of attention for his comedic chops in Argo, not unlike the attention Melissa McCarthy garnered for Bridesmaids last year. Philip Seymour Hoffman will probably complete the line-up in what will be The Master's best bet of the night. I can see maybe Django getting one nomination here and someone else getting in; but deep down, I know this probably won't happen luckily for Leo and Christoph - hence no bold predictions.
Jacob's Prediction:
Alan Arkin - Argo
Leonardo DiCaprio - Django Unchained
Tommy Lee Jones - Lincoln
Philip Seymour Hoffman - The Master
Christoph Waltz - Django Unchained


If you're reading this after the nominations have been announced and are craking up at my bold predictions falling flat, they seemed probable at the time! Bring on the discussion.
Readmore...