2011, 15, Directed by
Pedro Almod

ó

var
Starring: Antonio Bandera, Elena Anaya, Marisa Parides, Jan Cornet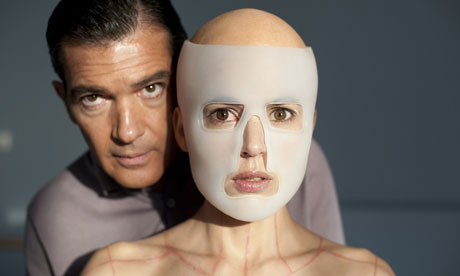 This Spanish psychological drama reteams auteur Pedro Almod

ó

var with Antonio Banderas after a 21 year gap, in what could arguably be one of the actor's finest performances. Based on Thierry Jonquet's Tarantula, here Banderas plays Robert Ledgard, a surgeon who has successfully applied a synthetic skin transplant to Vera (Elena Anaya), a young woman he is holding captive. What escalates is a foraging into the depths of psychosis, presented by Almod

ó

var in a captivating manner; stark visuals, which upholds the voyeuristic sense of passion between, not only Ledgard and his captive, but his obsession with surgery. The self-contained way in which Banderas portrays him is astounding, leaving the viewer unable to second guess the context behind an action or the true meaning of a minute emotion. Largely due to Almod

ó

var's distance from intervening too much with proceedings does The Skin I Live In truly raise its game; you never expect to learn much about present mysteries, yet you receive resolutions in a slow-burning manner which make the film a beautiful exploration into expectations and how filmmakers can often confound these.
It could have been easy to place an emphasis on shock and gore – especially in a film centred on a passionate surgeon – but the lack of these factors somehow enhances the shock of the piece. This is one of those rarities that you may not enjoy whilst watching, but you'll respect the detached way in which it stands alone as an original piece of work. There is no doubt that this one will crawl under your skin and remain there for a long while afterwards. Captivating.
4/5
Readmore...